Chemodex Moly Bentone 3 Grease
Low stock: 1 left
Regular price
Sale price
£16.63
Unit price
per
Sale
Sold out
View full details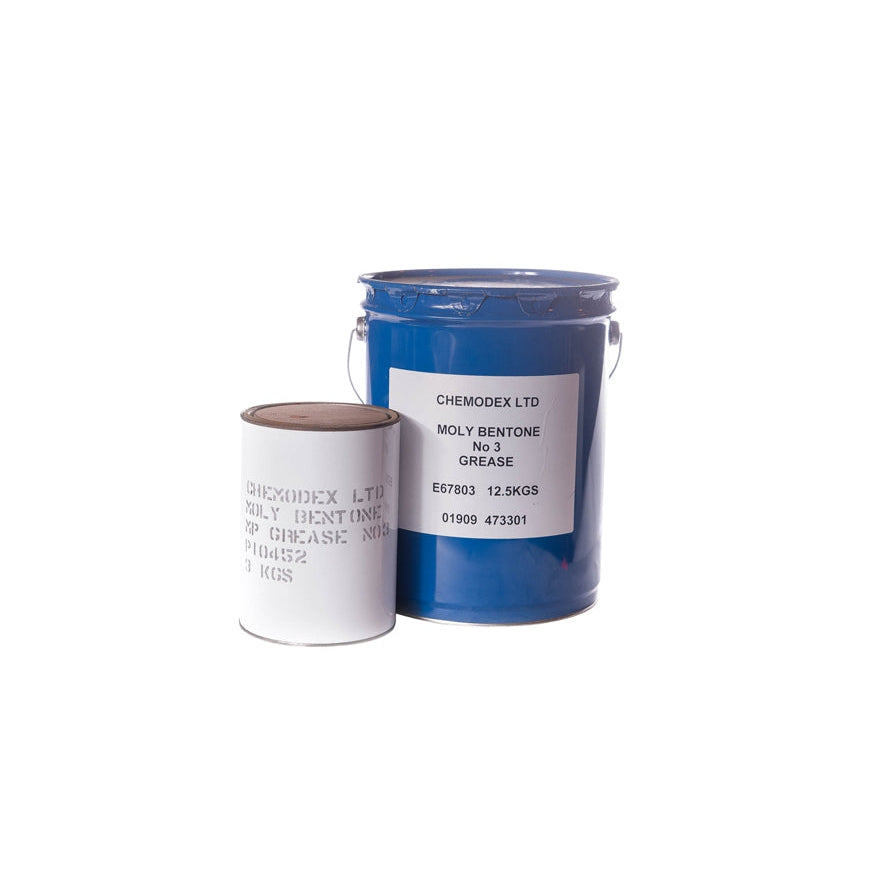 Product Features
Chemodex Moly-Bentone 3 is a highly specialised no-melt type grease, manufactured from a Bentone clay with highly refined base oils and Molybdenum disulphide. It is a NLGI 3 grade.
Chemodex Moly-Bentone 3 can be used in the following:
Trucks/Buses: chassis points and fifth wheel. Industrial, Construction and Agricultural Equipment: Medium and large size plain bearings, large diameter
ball and roller bearings running at low speeds. Equipment exposed to severe weather conditions such as cranes, conveyor chains, ore crushers, rolling mills and other exposed drives can also use this grade.
As with all greases used for the first time, check compatibility with the grease applied previously and if necessary purge bearings prior to application. Likewise, as a general rule, take care not to over-lubricate and apply the quantity of grease recommended by the bearing manufacturer.
Operating temperature -20°C to 200°C.