Chemodex ET315 High Temperature Grease
94 in stock
Regular price
Sale price
£3.61
Unit price
per
Sale
Sold out
View full details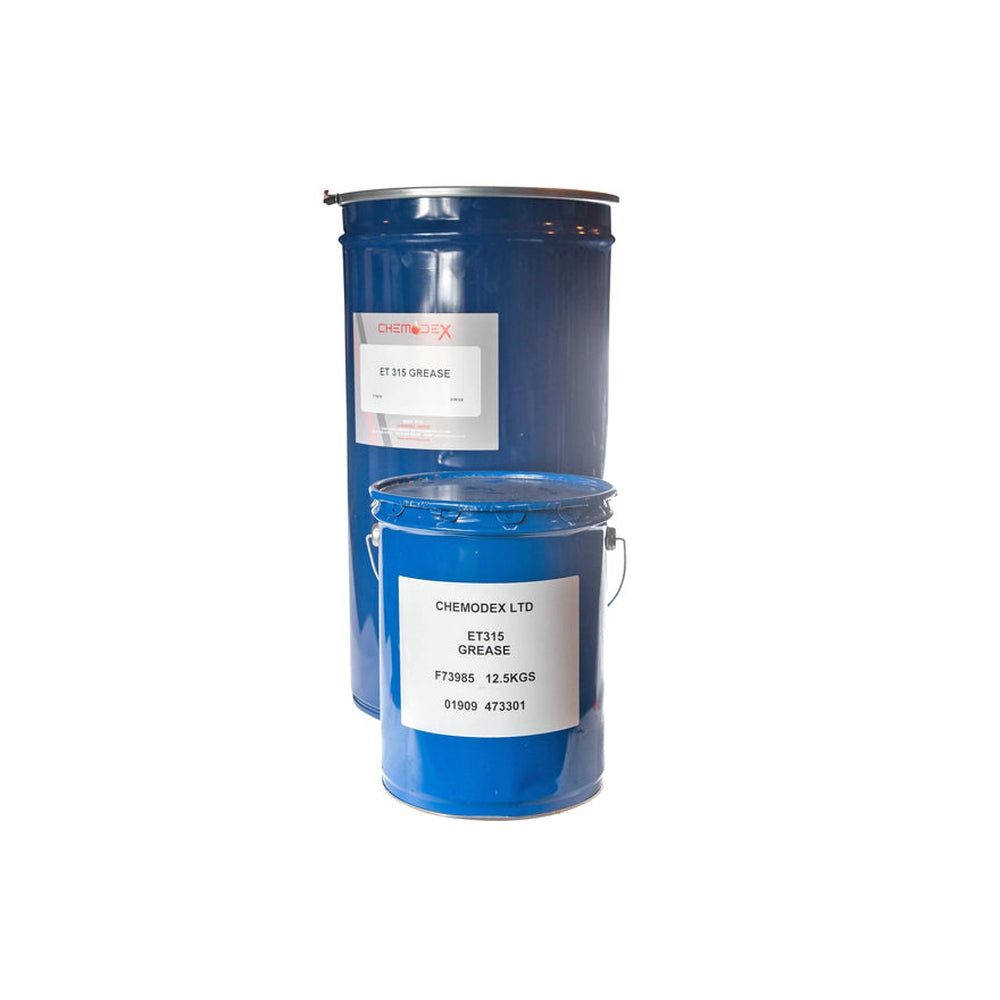 Product Features
Size: 12.5kg, 50kg, 400g Lube Shuttle Cartridge.
An industrial, extreme temperature, medium consistency, plain and rolling bearing grease for applications at operating temperatures up to 600 degrees C. Typical applications include kiln car bearings, furnace door and drying tunnel mechanisms.
As with all greases used for the first time, check compatibility with the grease applied previously and if necessary purge bearings prior to application. Likewise, as a general rule, take care not to over-lubricate and apply the quantity of grease recommended by the bearing manufacturer.
Operating temperature range -30 to +600 °C.